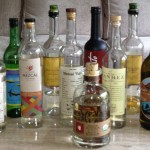 Updated October 2016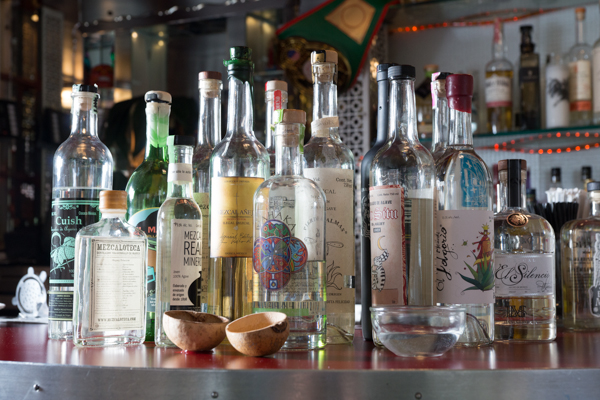 Sadly, it has been a few years since I did a deep dive and thorough update to this list.  Yes, I have added a brand here and there, but I have not scoured the web in a few years to see what is really out there.  And man have times changed!
When I last took a hard look, there were about 70 mezcal brands to be found in the U.S.  Now I count 120+!  Wow.  Further, a few years ago there were around 50 brands that were traveling in the upper end of the market, and that has now risen to almost 90 brands in what I consider to be in the premium sector.
I used to have them all, and I can no longer say that.  In my recent research, I found many brands I had never even heard of at premium prices and occasionally at premium packaging.  A lot of these are definitely under the radar, which means they are not active on social media or apparently in the active promotion of their brand.  I know because I follow this stuff.  Also, when new brands are coming to the market they often issue press releases, and many contact me and are generous enough to send me a bottle – I am grateful every time!  But many of the new brands below have done nothing to announce their presence in the U.S. market, so that is why I say under the radar.  And if that is what they want to do, no problem!  But I am curious about a good number of them and will be making some new purchases for sure.
You will find a lot of these brands if you read MY BOOK (shameless self-promotion perhaps, but hey, the blog is free so this is my form of selling ad space!).  I talk about all these brands in greater depth, plus I take a detailed look at how the many varieties of agave impact the flavor of a mezcal – much like grapes are to wine, agave is to mezcal.  The book is Holy Smoke! It's Mezcal! and it is on Amazon.  Notice the cool cover shot to the right.  Buy a copy – I promise you won't be disappointed!  Now back to our regularly scheduled program…
So here is my currently assembled list of the brands that can be found in the U.S.  The list is organized from top to bottom by the brands I am most familiar with, which means among other things, I can find them and drink them regularly, I read about them, and/or they are actively promoting their brands through social media, etc.  As the list progresses, many of these I have never tried and never seen other than on a website.  So they are mainly pretty obscure but some of them look quite interesting with a price point to match.
Toward the bottom of the list, there is a bunch of crap (that usually stirs up some controversy) – a bunch of industrial mezcals and some random stuff, many of which I have tried, hence that is what I call this part of the list crap.  If you are looking for something good, stay higher on the list and do some research.  When you see a mezcal for under $30, it is rarely good (though there are exceptions).  Comments like that usually draw out some criticism that I am being elitist or worse, but it is simply a reality.  It is VERY EXPENSIVE to produce a good, artisanal mezcal.  Just a fact.
But if you think something toward the back of the pack is good, first you should drink it, and then let me know.  I am always happy to learn and reassess.  With that, here is what I have….