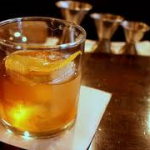 I had the good fortune of being at a cocktail party on Saturday night where mezcal was the featured spirit.  A mezcal party?  You know good things are going to happen and a good time will be had by all.  While many mezcal libations were going around, the highlight of the night for me was a reintroduction to the Oaxaca Old Fashioned.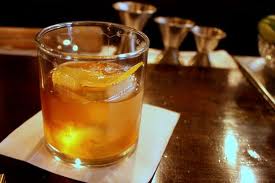 This cocktail has been written about a fair amount, so I am not trying to beat a dead horse.  But I am sure that even a few committed mezcal fans have never tried one, and my mission is to continue to educate and inspire everyone in the mezcal spectrum (from expert to novice).  So why not write about something fabulous even though some may be familiar?
This drink was originally developed by Phil Ward, when he was at Death and Co., before he opened Mayahuel, one of the best tequila/mezcal bars in the world.  My friend, Steve Olson, was at said cocktail party as well.  If you do not know of Steve, he is a renowned wine and spirits professional, with a deep (some may say insane, which I respect) passion for mezcal and tequila.  While discussing the various cocktails that were being offered, Steve began talking about the magic of the Oaxaca Old Fashioned and how he felt it presented mezcal in a brilliant way.  Though it was not "on the menu", after some coaxing from the host, Steve stepped behind the bar to make a few.