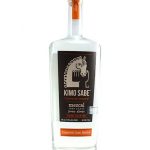 In the last few days I have been involved in a FB thread about Kimo Sabe mezcal. This started when the well-regarded mezcal pioneer Erick Rodriquez referenced a story on Medium about Kimo Sabe. The story has this graphic: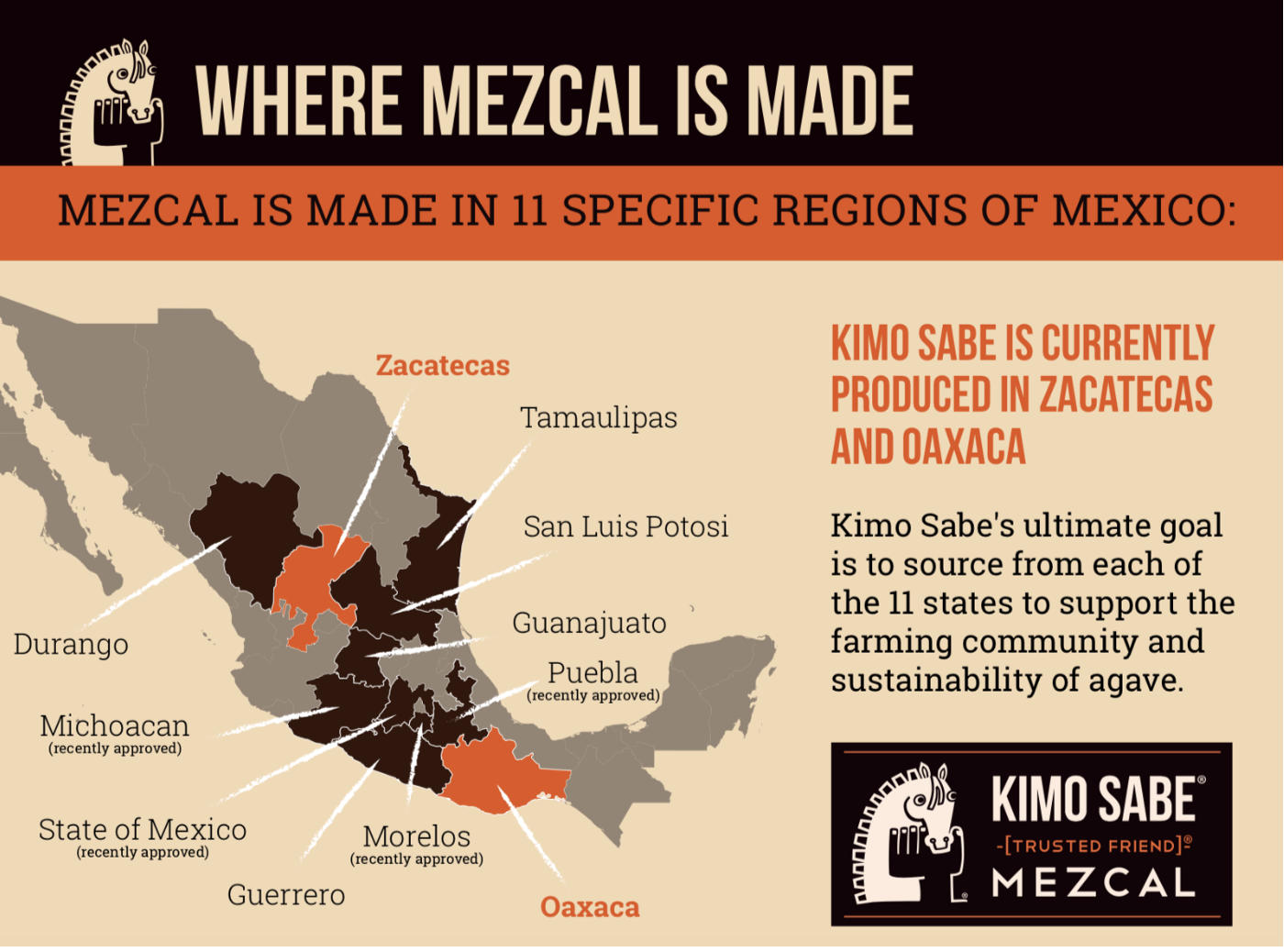 The story accompanying this graphic is full of interesting facts – perhaps alternative facts would be more appropriate. But first a quick history of Mezcal PhD's knowledge of Kimo Sabe.
I bought a bottle of Kimo Sabe a few years ago when it popped up on a website where I buy a lot of mezcal. It looked legit so I took a $40 flyer and bought a bottle. I probably should have done even a tiny bit of research first because info was readily available, but I didn't. It arrived a few days later and I enthusiastically poured a copita of what I thought was a new artisanal mezcal. It was so offensive on the first taste that I thought my palate was just being difficult. But after a few more sips, I simply realized that this mezcal is industrial and tastes every bit of it. On the way in it is acidic and chemically, and then it just disappears on the finish like water (actually water is far more enjoyable). Don't just take my word for it. Check out what my friends at Mezcal Reviews say HERE.
So I hate to pick on a specific brand, but there are just so many things going on with Kimo Sabe that I had to comment. So back to the above graphic and the Medium story.
First, the headline: MEZCAL IS MADE IN 11 SPECIFIC REGIONS OF MEXICO. Ahhh, no it's not. There are 9 designated regions where mezcal can be made. They have added State of Mexico and Morelos as recently approved, which is simply incorrect. They may be approved in the future but not yet. Second, let's look at the Medium story. They say they have partnered with the state of Zacatecas to create over 1,000 new jobs, and they are helping over 2,000 independent producers. Wow. Really?
I am all for job creation in Mexico relating to mezcal, and this has factually happened already in many (maybe all) of the mezcal making regions. But your average palenque that exports a brand has maybe 10 employees. And a larger distillery might go to 20 or so. And yes, you also might want to count the farmers who grow the agave, though much agave is purchased by the palenque, not owned by the distiller. But to suggest that one brand is going to create over 1,000 new jobs seems quite audacious (the nicest word I can come up with). And what about the help Kimo Sabe is providing to over 2,000 independent producers? How is THAT possible? Please, show me the math. I am happy to be proven wrong.
If they are creating jobs and helping independent producers, I am all for it. But the extent of their claims is a bit hard to swallow (as is their mezcal so I guess there is symmetry). Still, they probably are creating some jobs, and I am not knocking that.
If you go to the Kimo Sabe website, you can watch this video which plainly shows some of the industrial methodology used to produce their mezcal. This is their choice as to how they want to produce mezcal. But what inflames the mezcal community is when an industrial brand masquerades as artisanal and uses the limited resource which is agave to mass produce their product. They don't even tell us what agaves they use in their production. There is only so much agave to go around, and no, we don't want it to be used for industrial purposes.
Kimo Sabe clearly spends a fortune on marketing –  a bunch of brand ambassadors, sponsoring South by Southwest, and other projects – so they are apparently well-funded. Why didn't they use some of that capital to invest in their production process and make a truly artisanal mezcal?
I am a capitalist and know that entrepreneurs make different choices. Kimo Sabe made this one. The problem in the mezcal world is the limited supply of agave and the early stages of the category where consumers are not necessarily well-informed as to what goes into a quality mezcal. So yes, consumers can be conned.
But that's why I am here. As are Mezcalistas, Mezcal Reviews, Erick Rodriquez on FB, and many others. We tell it like it is, and hope to educate, while still learning ourselves.
That's all for now, and as always, drink mezcal (just not Kimo Sabe)!