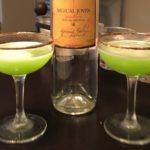 I definitely have not posted many cocktail recipes to the blog. This is a personal failing as I have learned over the years mezcal cocktails are a fantastic way to introduce people to the wonderful world of mezcal. And as I am all about spreading the gospel and mezcal education, I should be more proactive about relaying amazing cocktails. While I'd like to think this will be a new trend, the reality is that it probably will not be! But know my heart is in the right place….
So with that, I bring you an amazing mezcal cocktail which I discovered this summer at Matsuhisa in Vail, CO. Well, it was actually on the cocktail menu made with Hendrick's Gin. But after chatting with Andreas Harl, the Beverage Director, I ordered it with Ilegal Mezcal instead of Hendrick's. Andreas, who I have known a number of years, is not a huge mezcal fan, but he does have a particular affection for Ilegal, and it is the only mezcal he carries. Good choice.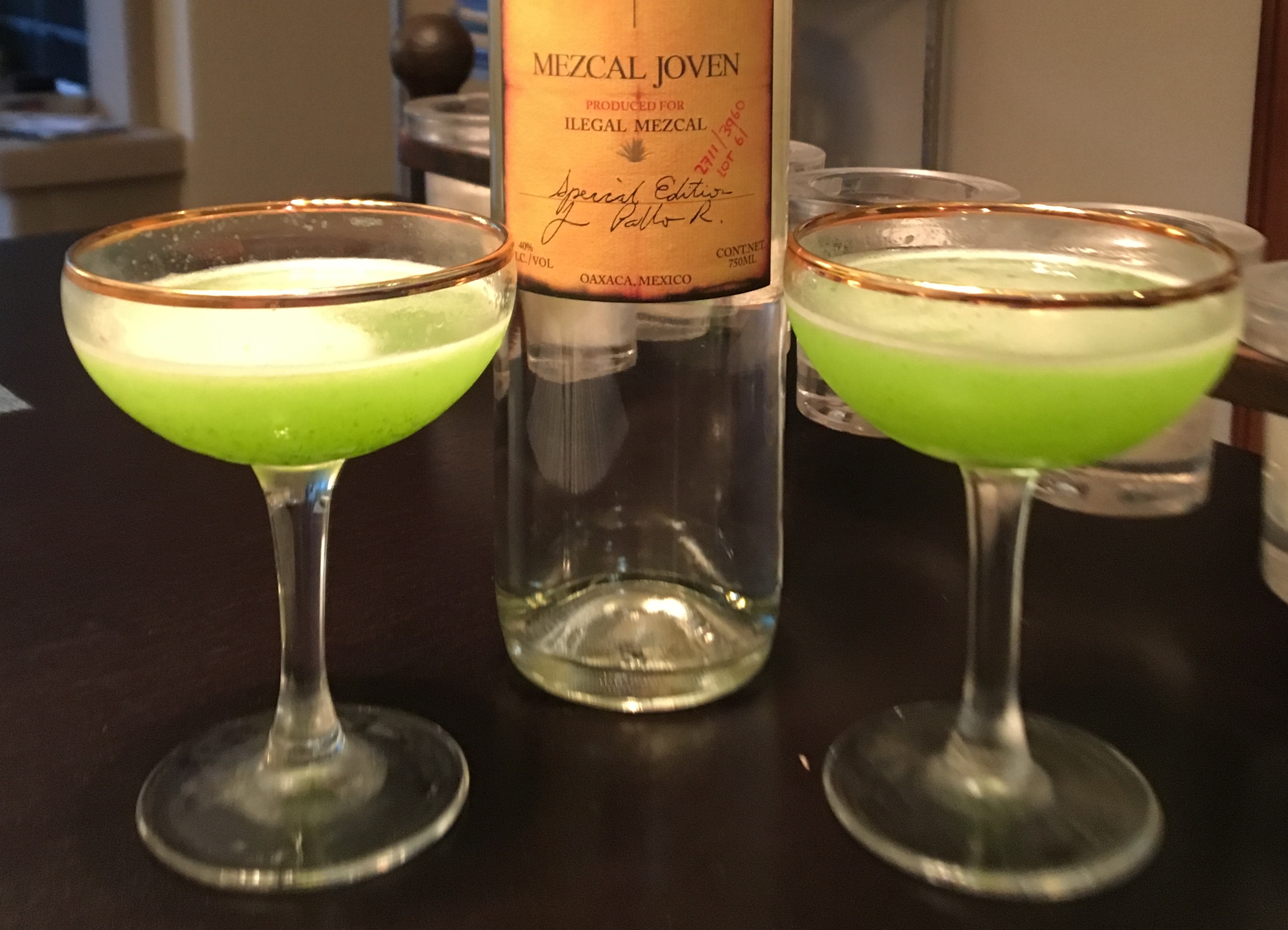 Andreas gave me this recipe and I've been making it ever since. Everyone I know who has tried it is simply floored. It is that good. I had a friend over a few weeks ago, who is quite adept on the NYC cocktail scene, and he declared it the best cocktail he'd ever had! So here it is, and Andreas informs me that his colleague Jeff Woods is the original architect of this masterpiece (albeit with gin!). Cheers, Jeff.
The Gardener
Start by making this puree:
60 grams cilantro (basically one bunch but you should weigh it)
25 grams peeled ginger
12 grams serrano pepper
25 ounces simple syrup (half sugar, half water)
Put this all in a blender and fire it up to puree consistency. Then strain it with a fine strainer. I know this sounds like a lot of effort, and you're right. But this makes a lot of syrup and you can freeze it and use it for months. Once you have the puree, the cocktail is super simple.
2 oz Ilegal Joven
1 oz fresh lime juice
1 oz puree
Put it in a shaker and serve it straight up in a coupe or martini glass.
There you have it. Suck it up and take the time to make the puree. It will be the gift that keeps on giving for months as you work through 30 ounces of this special puree. And as always, drink mezcal!