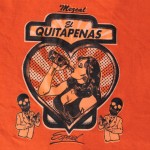 Do you have loved ones who are mezcal-crazed?  Or maybe you are the mezcal-crazed one (we are therefore destined to be friends) and you want to introduce and share your passion with the up-and-comers or uneducated?  Well, there is no better way to celebrate the holidays than to give or receive some cool mezcal swag!
So I have scoured the mezcal universe to find a few tidings of agave joy that may make this holiday season a mezcal-y one to remember!  Without further ado, here are a few ideas: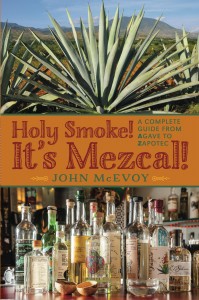 Why not start with something a little self-serving…my book!  Yes, this is the book I wrote, published in the summer of 2014.  While I would give it glowing reviews, don't listen to me.  Check out the reviews on Amazon – 18 reviews and all 5 stars!  Exciting stuff for me.  The book takes you through the history of mezcal, the ancient production process still utilized today, the types of agave used to make mezcal, the range of taste profiles driven by the agave varietals, a walk-through of all the brands found in the U.S., a crazy good cocktail section and much more!  So if you are looking for a modestly priced (about $30 on Amazon) mezcal gift, this is a good place to start.
These are traditional small clay cups for drinking mezcal.  The wide rim and shallow depth allow the aromas of a mezcal to flow freely and not concentrate the alcohol on the nose as many narrow mouthed glasses do.  Previously, these things have been impossible to find in the U.S. But finally, Del Maguey started importing and selling them through Cocktail Kingdom, and you can now buy them.  You can get 12 of them for $17.95!  Bargain.
My friends at Mezcalistas have a fantastic blog.  As I tell them, they frequently make me jealous with their brilliant prose and in-depth analysis of the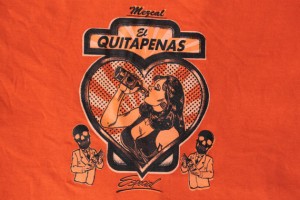 mezcal world.  Plus, they are really nice people that you would be happy to drink mezcal with anytime!  So in addition to fine writing, they also sell some cool, funky, mezcal-y T-shirts thru Etsy for $20.  A modest investment for sure and a great gift!  Here is a shot of one of the three prints.
In Italian, malfatti means "mis-shapen".  In this case, they are wonderfully imperfect.  They are elegant, impossibly light, and calling them gorgeous is an understatement.  They are "malfatti" because they are individually hand-blown and each one is slightly different from the next.  I have bought too many to count over the years as gifts for Christmas, birthdays, weddings, and for simply no reason at all.  At $28 a glass, they are a special gift for someone and worth every penny.  They are about 3 inches high and probably hold about 5 ounces of liquid.  So they are perfect for a nice 2oz pour of your favorite mezcal.  And the mouth of the glass is wide enough that the alcohol does not overpower you on the nose.  They are quite strong too as they are made from borosilicate glass which you can read about HERE.  All this is done by the amazing people at Ten Willow Studio.
As many of you know, a traditional way to drink mezcal is with orange slices and sal de gusano, or "worm salt".  You dip a slice of orange into the sal de gusano in between sips of mezcal to cleanse the palate.  It is delicious, refreshing, and spicy all at the same time.  The salt is made from salt, chili spices and crushed agave larvae.  I know it sounds bad, but trust me, it's great!  It basically tastes like spicy salt.  Until recently, it was difficult to come by in the U.S., but now you can buy it HERE from Gran Mitla for about $14.  I am not sure I should be promoting the folks at Gran Mitla since in the past they promised to send me samples, which they never did!  But I am all about good karma, and hey, there are worse things than not receiving salt in the mail!
Mezcal Premium Sampler – Package 1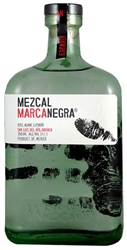 It is incredibly difficult to pick just 3 bottles from all of the great brands and varietals that are available.  But I know people are looking for some guidance, so much so that I did a whole post on this subject which you can view HERE.  But if you are looking to buy a few bottles as an awesome gift, and don't want to break the bank, here are 3 premium mezcals that are quite different from each other, yet are all made from agave espadin, and are great for sipping or cocktails.  We have Wahaka Espadin ($34), Ilegal Joven ($47) and Marca Negra Espadin ($52).  As I said, it is virtually impossible to choose just 3, but all 3 are well worth their weight in mezcal.  All 3 are available from DrinkUpNY.  Total damage for all is $133.  In choosing these I also tried to stay with one website to limit shipping costs for you – so that was another constraint in picking these bottles.
Mezcal Premium Sampler – Package 2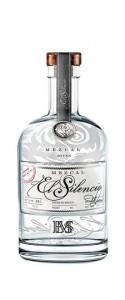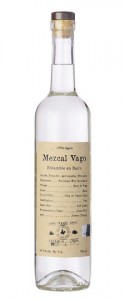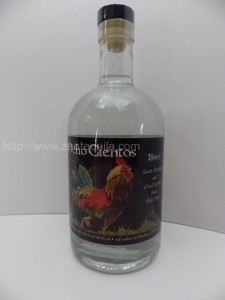 OK, prices are not that much higher here but I am bringing in different offerings.  Again, very difficult choices here but I tried to stay in the mid-range of price (less than $75 a bottle) while still choosing amazing mezcals.  We have Mezcal Vago Ensemble de Barro ($70), El Silencio Joven ($50), and Ocho Cientos Sotol ($43).  The Vago and Silencio are yummy ensembles and the Ocho is a great sotol which tastes very much like a great mezcal.  Total damage here is $163 and they can be purchased at K&L Wines.
Mezcal Premium Sampler – Package 3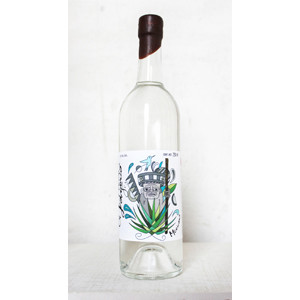 Let's get crazy.  Let's get nuts.  Here are a few super-premium bottles.  While they have the prices to show it, they also have the quality as well.  In fact, they are all unbelievable!  We have Del Maguey Arroqueno ($100), which won my arroqueno throw down, El Jolgorio Mexicano ($120), and the amazing Pierde Almas Conejo ($190).  The stunning total cost here is $410 and they are all available at Hi-Time Wine Cellars.
These 3 sample packs are tricky because there are many excellent mezcals as I said.  You can feel free to mix and match of course but each is available at the websites mentioned.  You have to select them individually at these websites since they have not figured out how cool it would be to have the "Mezcal PhD Premium Package" as an offering.  As the shipping costs can get high, it is always better to buy multiple bottles at the same time.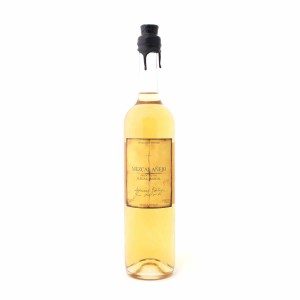 This is a special bottling by Ilegal – only 180 bottles – that they created for Esquire magazine.  It is a blend of 80% mezcal anejo that's been aged in American oak for one year and 20% mezcal anejo aged in French oak for two years.  I had the pleasure of trying this amazing anejo a few weeks ago and it was off the charts, as it should be for $140 – worth every penny.  I have already bought several for Christmas gifts (and a few for myself perhaps…).  Get it while you can.
Here is another cool idea.  Get your special person a subscription to the Mezcal's Club, which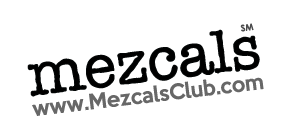 sends out quarterly care packs of lovely mezcals, all of which they say you cannot buy in the U.S.   While their low price point for a regular membership clocks in at a hefty $395, you are getting 3 carefully selected bottles and you don't have to go to Mexico to get them!  According to the folks at Mezcal Club, the mezcal value is around $200 and the shipping is around $150.  Their current membership drive expires December 1, but if you miss this slot, they will be reoffering new memberships this summer – so you can always give the gift of a forward membership if you miss this one.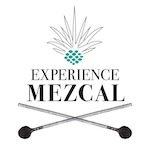 This is another uber idea for that very special person on your list – an exclusive mezcal tour in Oaxaca.  The man behind these tours is Clayton Szczech, an American living in Mexico who is as thoughtful and passionate about mezcal as it gets.   The tour includes unique and private palenque (distillery) tours, tastings, and amazing food among other things.  Think of this as a complete mezcal immersion!  Clayton has been organizing these tours for years, and having met him on several occassions, I have no doubt that this is a first class operation and an amazing experiece.  You can read more about it on his site but the spring 2015 dates are March 16-19 and April 26-29.  Pricing is on his website but it is around $1,000 a person.  I am sure it is worth every penny, and I wish I could join you!
Other Ideas?  Let Me Know?
These are just a handful of ideas.  I would love it if I knew of other special things that other brands are doing for the holidays – special products, special bottlings, or whatever! Send me an email at [email protected] and I will add it to this post.  Or if you are simply a mezcal aficionado and have other ideas that fit in, send it my way!  In the meantime, have a great holiday season and drink mezcal!