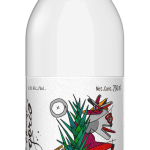 Everybody likes lists.  I like lists.  I frequently write in lists.  You see a headline with "the 10 Longest" or "the 5 Firmest" or "the 50 Best" or whatever it is, and you click on it.  And you tend to skip through the preamble (you are likely skipping this now!) and go directly to the list – I mean that's why you clicked the link – not so you could read some blah blah blah.  Get me to the list!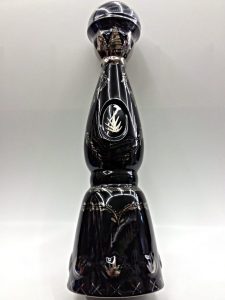 But I figure I will ramble on for a paragraph or three and tell you why I put this one together.  I compiled this because, while it has been done in Tequila many times, I cannot find a similar list that exists for mezcal.  And the reason I think this is relevant is because, on a relative basis, high end mezcal is far less expensive than ultra premium tequila – so it's interesting.  You don't have to look far to find tequila starting at $300+ and there are many offerings at $500+ and a handful north of $1,000!  In fact, the 10 mezcals below combined cost about the same as a bottle of Clase Azul Extra Anejo Ultra at $1,700 a bottle.  Mezcal, on the other hand, rarely tips $200 a bottle.
So what's with the discrepancy?  I mean tequila is a mezcal (you all know that).  Why are these crazy pricey tequilas so prevalent?  We all know that most of it is marketing.  But some of it is rooted in the fact that most expensive tequilas are extra anejos, and there is an economic reality to barrel aged spirits:  about 10% of what is in the barrel evaporates every year.  Plus, the barrels cost money and many of these special tequilas are aged in unique (and even more expensive) barrels or casks.  And of course, you are frequently paying for fancy crystal bottles or that kind of thing.  Add in the marketing to all this, and BOOM, you have a $500 bottle.
Mezcal, by contrast, does not even have an extra anejo category and many in the mezcal world don't even believe in barrel aging.  Frequent readers of my blog and my book, Holy Smoke! It's Mezcal! know that I disagree and think barrel aging can add complexity and depth to a mezcal while expanding the audience for the category.  But nevertheless, there are not many mezcals aged for more than one year, so the economic loss factor of evaporation doesn't really come into play.  But also, given that mezcal is perceived as a "new" category, I doubt the market would support $500+ bottles of mezcal today.  How a 500 year old spirit can be considered "new" is a rant for another day!
So let's move to the list.  As usual, when I talk about these things, I stick to things that you can readily buy.  These are bottles that can be found at some high end liquor stores, like Astor Wines in NYC, or definitely online.  Let's start low and work our way up…
10.  El Jolgorio Tobasiche, $150 at K&L.  Jolgorio is one of the premier premium brands with many varietals in the $100-$150 range.  They are all amazing and worth the loot.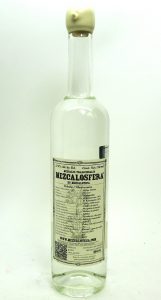 9.  Mezcalosfera de Mezcaloteca, $160 at K&L Wines.  This ensamble of 5 varietals comes from the well-regarded tasting room Mezcaloteca in Oaxaca.  I have not tried it because I struggle with the price given that this is from an unknown mezcalero.  It may be great and worth the price but somehow I doubt it.  Chime in if you know better!  If I ever see it in a bar, I'm in.
8.  Koch El Mezcal Coyote, $170 at Zee Tequila.  Koch has a line of about 10 varietals offered in the US.  I have tried many of them and I have several, though not this Coyote.  Overall, I have been underwhelmed by the Koch line so shelling out $170 when the rest of the line is just OK does not seem like a wise use of my funds.
7.  Real Minero Pechuga, $170 at K&L.  I've never met a Real Minero that I don't like and this is no exception.  Many bottles in their line just missed this list clicking in at about $150.  But they are all excellent and worth the price.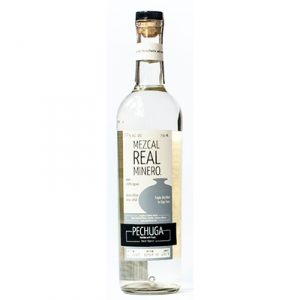 6.  Del Maguey Pechuga, $180 at K&L.  Much like Real Minero, El Jolgorio, and a few other really expensive brands, Del Maguey rarely misses.  This pechuga set the standard as the first in the market a good 10+ years ago and it is still elite.
5.  Pierde Almas Conejo and Pierde Almas Pechuga, both $200 at Zee.  The conejo is made with the breast of a wild rabbit (so this is also a pechuga) and the "regular" pechuga is made with a wild turkey breast.  The conejo has a strong licorice note, almost like a sambuca, and is really unique and excellent.  The regular pechuga is a standout as well.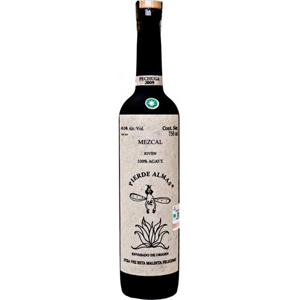 4.  Del Maguey Ibercio, $200 at K&L.  There are many in the mezcal world who rave about this mezcal.  I suspect some feel they have to say they love it since it is from the excellent Del Maguey brand, who teamed-up with a celebrity chef, to create an Iberico ham pechuga.  But I don't get it – too salty for me which overpowers all else.  One of the rare Del Maguey's that I don't love.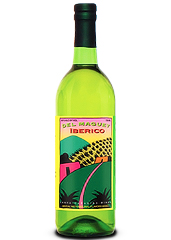 3.  Clase Azul Durango (Cenizo), $200 at Zee.  Mezcal brought to you from well known tequlia brand Clase Azul.  It is a classic tequila move:  big brand, cool bottle, good marketing = $200 bottle!  Don't fall for it in this case as it is just OK – certainly not worthy of the price for what's in the bottle.
2.  Wahaka Vino de Mezcal Series, $230+ at Zee.  Wahaka is an excellent brand with a strong number of great bottles well under $100.  But they also scour the far reaches of Mexico to bring unique, tiny batch, special bottlings that they market under their Vino de Mezcal Series.  They are very limited release and Zee Tequila is the only place I know to buy them.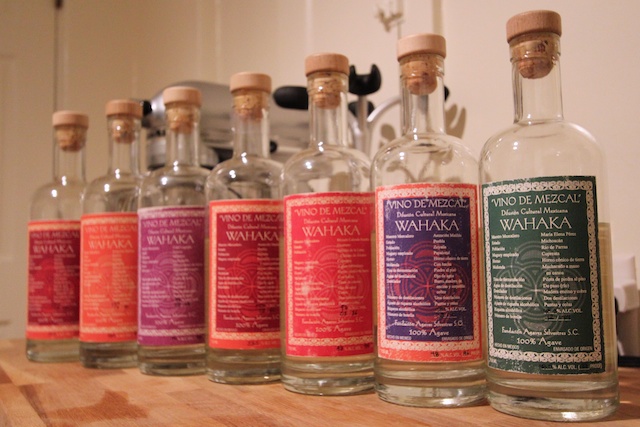 1A.  Scorpion Mezcal Anejo (7 Year Aged) $230 and Scorpion Tobala Anejo $220 at Zee.  Scorpion is a fine mezcal, though the taste profile is closer to a tequila.  I have never gotten over the scorpion in the bottle gimmick so I have rarely tried it.  But I have tried these deep anejo offerings and I feel the barrel has overwhelmed the mezcal, so they are not a favorite.
1B.  Del Maguey Chichicapa Cask Finish 12 Year, $320 at Park Avenue Liquor.  This is a late addition to the post (Chad F. – thanks for the tip).  I bought this at least 5yrs ago at Park Ave and they still have it (as do I)!  It is aged 12yrs in glass and then finished for 100 days in a Stags Leap Cabernet Barrel.  Expensive but truly remarkable.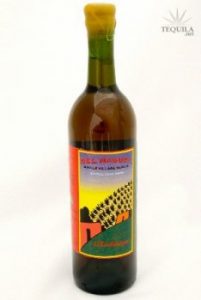 Parting Thoughts
This is an interesting list, but the good news is you don't have to pay near this much for a great mezcal.  So many excellent mezcals can be found in the $50-$100 range.   Check out a few of my previous posts if you want to see more.
As for pricey mezcals, you can expect to see more of them.  As the category becomes more mainstream, brands will go after the ultra premium sector just as they have done in tequila.  You will start to see fancy crystal bottles and that sort of thing.  Some people don't even care about what's inside – they just want the cool bottle.  For me, I want both.  If the juice is good, I can definitely be persuaded to buy an expensive bottle even though I am likely overpaying.
One area where you can expect to see the emergence of expensive bottles is in the new mezcal category of "Aged in Glass".  This is part of the new mezcal NOM, and you will see producers rolling out mezcals that they have been aging in large glass bottles for 10+ years.  It actually makes a notable difference and you will find the mezcal has more depth and has mellowed.  So look for those as they will not be cheap but they are likely worth a premium price.
That's it my friends.  Drink mezcal!