The results of the Ultimate Spirits Challenge 2012 are out, and I must say they are a bit puzzling to me.  I am, of course focusing on the mezcal results, but click the full results if you care to review them.  http://www.ultimate-beverage.com/the-results/2012-spirits-results/#category_6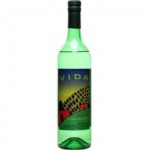 To me, the surprising result is that the top rated mezcal is Del Maguey Vida.  Now this is no doubt a fine mezcal but I am guessing that even Ron Cooper at Del Maguey would not see this as Del Maguey's top rated mezcal.  Though I can happily sip it, there are many more that I think are better sipping mezcals, and I view this as great product with which to make mezcal cocktails.  Even though I don't get it, congrats to Vida.
Wahaka, with their g
immicky name and bottle that is begging for an umbrella, scored 5 different variations in the list of 14 (though all were below number 7).  I have resisted trying it simply because the name and packaging seemed like such a gimmick, but it looks like I have to get involved now!  I can't find it in NYC but I can order it online.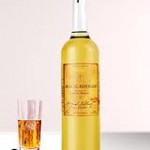 And then I see Ilegal Reposado, while still strongly recommended, getting nowhere near the credit it deserves.  It is a personal favorite (the anejo is mind numbing) so I am glad it made the list, but it should be near the top.
Ahhh but you say tomato and I say mezcal, so who knows.  Another day and the results would certainly be different.  All I know is I wish I had been there!