I know you are well aware of Cuervo Gold, and I am also guessing that you have heard about Wild Shot Mezcal.  I will come back to Cuervo, but first let's discuss Wild Shot.  It was launched in early 2011 by country singer Toby Keith, who apparently is very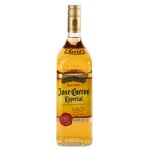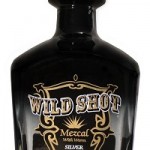 popular, though I don't think I run with his crowd.  Keith is going for the mass market in terms of branding, marketing, packaging, but strangely, not really pricing at $40 a bottle or so.  Maybe his slogan should be, "Don't buy that 12 pack of wife beaters at Walmart.  Buy mezcal!"  He also sells this, uh, ahh, mezcal, at his 11 or so Bar and Grill's that he owns around the country.
So what was he thinking when he wanted to start a mezcal?  How much homework and thought did he put into it?  Well, I could not possibly do any better than use his own words from this article which appeared in Bloomberg Business Week in December 2011:
Keith admits his research into the category wasn't extensive, other than determining that it was underexploited. "I didn't go down there," he says. "They just sent me the bottles." Viola provided Keith with several from Mexican distillers before the songwriter decided on La Perla. Keith isn't certain of La Perla's location. "I want to say [the distiller is] in the eastern part of Guadalajara." (Close. It is in San Luis Potosí, just a hundred or so miles northeast.)
The marketing material on Wild Shot claims it is made from 100 percent green agave. "All good mezcals are made from green agave," Keith says. Del Maguey's founder, Ron Cooper, who lives half the year near Tlacolula, Oaxaca—Mexico's mezcal capital—says flatly, "There is no such thing as green agave." The most commonly used agave in the state of San Luis Potosí is Maguey salmiana, which is sometimes referred to as maguey verde, though rarely is it the sole ingredient in mezcal. The term "green agave," however, appears to exist only in the vernacular of marketers, playing off the better-known blue agave that tequila is made from. Viola confirms this, but claims, "Anyone involved in the production of mezcal, when talking to gringos, refers to the maguey as green agave."
Yesssssss…green agave.  I love the phrase "when talking to gringos".  We gringos are all so dumb that agave needs to be explained in simple terms.  What's that over there?  Agave.  What kind?  Green.  What does it make?  Mezcal.  What does it taste like?  Booze.  Make that bad booze in this case.
So speaking of bad booze, let's talk about Cuervo Gold.  As you may know, Cuervo Gold is a tequila.  Most of us know it from our college days when we invariably had too much at one point, and then swore off tequila for many months or years thereafter.  I still run into people who have never recovered.  It is tequila, technically speaking, but to those who enjoy or appreciate tequila, it sucks.  It is 50% agave and 50% brown sugar water or god knows what.  But you still see it everywhere, unfortunately, and there are still many out there that think of Cuervo Gold when they think of tequila.  Cuervo brought tequila to the masses.  Many of the masses have since moved on to 100% blue agave tequilas (I doubt there is one reader here who has not), but still, this is where most of us started.
Now mezcal is a tiny market today (approximately 1% of tequila sales), and has not yet reached the masses.  Along comes Wild Shot, promoted by a popular singer (who is apparently an idiot, but that is neither here nor there), sold into his low down restaurants, and even sprinkled into his song lyrics.  Steely Dan probably did more to boost Cuervo than any marketing campaign ever did with his song "Hey Nineteen" – "…the Cuervo Gold, the fine Colombian…"  (as an aside, do you think he was talking about coffee?).  Maybe Toby Keith is playing the role of blasting mezcal into the mainstream.  Certainly, because of him, more people are drinking mezcal than otherwise would be.
But is this a good thing in this case?  I mean, the product is not really very good.  It is closer to a smoky grain alcohol than mezcal.  It burns going down (and probably coming up!), and provides that all too familiar Cuervo gag-reflex with every shot.  If the drinkers of Wild Shot think this is what mezcal tastes like, we are DOOMED!  But hopefully, they find it just interesting enough to try a real mezcal.  Oh yeah, did I mention that Wild Shot has a worm.  Shocker.
And one more thing on Wild Shot and the authenticity of the brand.  On the box that Wild Shot comes in, they have an explanation on the geography of tequila and mezcal.

:
Did you know that tequila is "made exclusively in the northwestern state of Jalisco"?  I am sure that the other 4 regions that make tequila would be surprised to hear that.  And that mezcal is apparently made in only one place:  "San Luis Potosi"?  This and the rest of the label really speak for themselves.  THEY KNOW NOTHING! 
So that all said, I am curious what everyone else thinks.  Me?  I am undecided on whether it is good or bad for the mezcal category, though I lean toward bad.  On the other hand, maybe all people remember from the Business Week article is that they had an article on mezcal, which would be good.
Finally, if you are a Wild Shot drinker, I urge to move forward.  And remember, what happens to you when you stop drinking Wild Shot?  The same thing that happens when you stop listening to country music:  Your dog comes back to life.  Your pick-up starts working.  Your girlfriend comes back to you.