So there I was, there I was, in the Congo. Oops, wrong story. There I was at the bar at Empellon in the West Village in NYC. Matt Resler, bartender extraordinaire, passionate agave expert, and all around good guy, was kindly pouring me what he believed to be was the release of a VERY SMALL BATCH production of Siete Misterios Mezcal. This brand is not yet available in the U.S., but is coming soon. Matt gets this stuff because, well, he is Matt. I wish I was Matt.
Why did Matt think this bottle of Siete Misterios was a very small batch? Because the bottle was hand numbered as bottle number 20 out of 21! Yes, bottle 20 of 21. Ahhh, I'm not sure what the definition would be of "small batch", but I am guessing that this qualifies!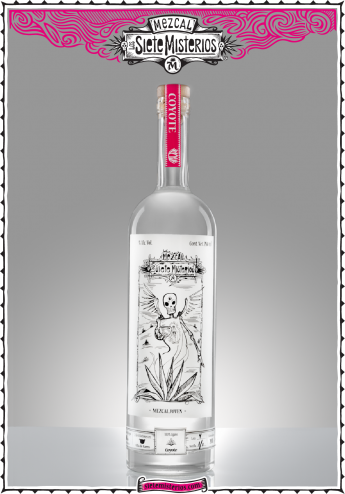 This is not the actual bottle Matt had, but a shot from Siete's website. At the bottom in the little square box, it says "Coyote". The producer explained to Matt that this is the variety of agave. Interesting…..
Now we both found this to be very intriguing – something only another mezcal geek could really appreciate. Of course, neither of us had ever heard of an agave variety called "coyote", and if you Google it, you will find nothing that suggests there is such a variety. But, with mezcal, you never know. As one academic told me, there are new species of Agave still being discovered and described from obscure canyons in Mexico. Not that they are really being "discovered". It is simply becoming known that someone is making mezcal with a very regional, or micro-regional variety of agave. Discovered in an academic sense, yes. But perhaps the local people have been making mezcal with that agave for generations – in fact, probably so.
So back on the trail of Agave coyote, I see on the Misterios website that they say the agave species is "Agave Americana L." But I know that agave species may have many varieties, sub-varieties, sub-species, etc. So I start digging.
Warning: Agave Nerds Only!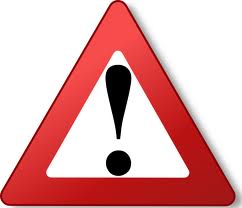 So if you are a regular reader of this blog, you know that I find this stuff to be very interesting (see my post "How Many Agave Varieties Can Be Used To Make Mezcal?"). Agave taxonomy here we come! Agave taxonomy is not the art of stuffing a dead agave and mounting it on you mantle, but rather it is the branch of science concerned with the botanical classification of all things agave.
You may ask, why is this important in the world of mezcal? For example, with tequila, it is really not an issue since all tequila is made from the blue agave. But mezcals are made from more than 30 varieties of agave, and each species, variety, sub-variety, or sub-species imparts a different flavor and character to the mezcal. Just as the variety of grape is important to wine, the variety of the agave is important to mezcal.
So let's get back to Agave Americana L. and coyote. To gain a bit of academic insight, I contacted Wendy Hodgson, Research Botanist at the Curator of the Herbarium in Phoenix. She explained "Agave" is the genus, and "Americana" is what is called the specific epithet, and combined Agave Americana L. is the species. The "L." is a nod to the author of the species name Carl Linnaeus (who, by the way, published his book categorizing many plants in 1753). There are somewhere north of 200 species of agave, and many of these have varieties, sub-varieties, and sub-species. While I cannot find anything online about agave coyote, after a bit of research, I believe it to be a sub-species, or sub-variety of the Agave Americana var. oaxacensis. So let's get this straight: Agave is the genus, Agave Americana is the species, Agave Americana var. oaxacensis is the variety, and I THINK coyote is the sub-variety.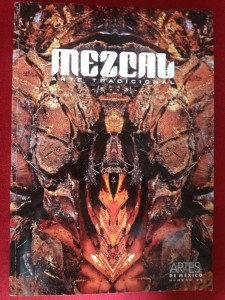 So here is why I think it is a sub-variety, and this is the only reference to it that I can find. Mezcal Arte Tradicional is a magazine published in Mexico and they did a special edition dedicated to mezcal.
Included with the magazine, there is a map with details on a number of important agave species which are used in mezcal production. In this picture, Agave Americana is the species and the variety ("var.") is oaxacensis. Then beneath the headline variety, they name the sub-varieties, or subspecies – it is unclear to me whether these are subspecies or sub-varieties but I will find out. But clearly you see that one sub-variety is maguey de coyote – you have been discovered! Coyote, may you catch the Road Runner my friend!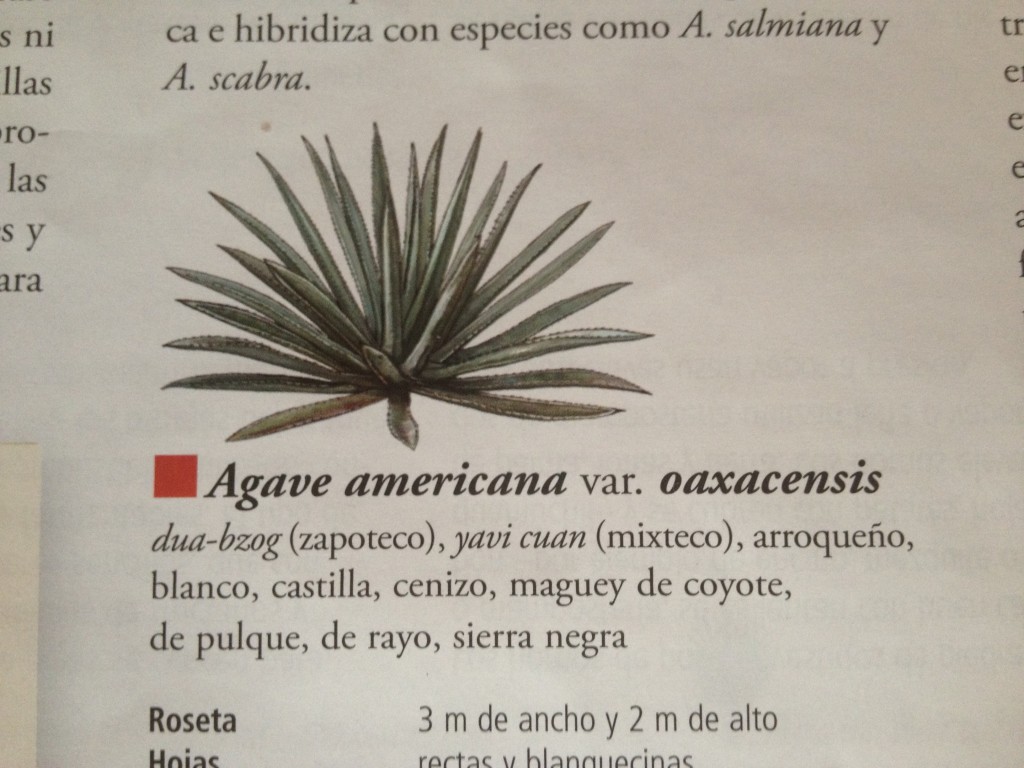 You may also notice that arroqueno is a sub-variety, and you may have seen a number of mezcals made from this agave, including a recent release by Del Maguey. And I also happen to have a bottle of Mezcalero Release #4 that is blended with sierra negra agave. So it seems that Agave Americana var. oaxacensis and its sub-varieties are fairly represented in the mezcal world and that many fine mezcals have been made from this variety.
Are you beginning to get it? Or perhaps you already do. One of the amazing, special, intriguing, and fun things about mezcal is the discovery process. The agave matters. The terroir matters. The production process matters. And there are nuances in every step of the chain that can alter the character of the mezcal in oh so wonderful ways.
For this map, they reference a number of sources for their information including Agaves of Continental North America, by Howard Gentry, 1982. You can buy this book on Amazon for $55 (ouch), and I have purchased it while writing this blog post. So while I do not have it yet, it may fill in a gap or correct something I have said here.
So now we know: Siete Misterios Coyote is the real deal. But why such a small release? I have asked the Siete guys on their website, and they have not yet responded. Come on guys – this is important stuff! Perhaps not as important as Lindsey Lohan's latest driving mishap, but important nevertheless.
And also, if it is not available in the U.S., why am I even bothering to write about it? Well, first, which I have not even mentioned, because it was really good. But more importantly, the process of figuring out what "coyote" agave might be, led me to a deeper understanding of agave varieties that can be used to produce mezcal. On the surface this appears to be a post about an obscure release from a non-U.S. brand, but to the Agave Nerd Herd (memberships still available), this is fun, interesting, and enlightening.
Finally, let's get back to the taste of Siete Misterios Coyote. I thought it was sublime. It had the smooth, subtle fruity sweetness of a tobala, with just a hint of vanilla on the palette. I have no idea if we we will ever see it in the U.S., but it might be worth a trip to Oaxaca to find one!
As always, I hope you enjoyed this post, and until next time, drink mezcal!