Recently, a VERY knowledgeable mezcal market participant hypothesized the following theory:  all of the variations and multiple products being pushed out by individual brands is confusing to the average mezcal consumer and potential mezcal consumers.  This person felt there were too many tobalas, pechugas, madrecuixes, etc, and that the overwhelming number of choices led to no choice being made.  It's like all those great Taylor Swift songs:  how can you choose which one to listen too?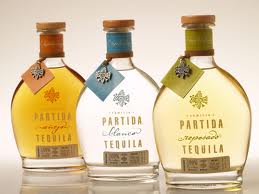 Could all the mezcal choices lead to drinker inaction?  Let's start by looking at tequila.  With tequila, there are more than 1,000 brands, but virtually every one of them has the same three products:  silver, reposado, and anejo.  And it is all blue agave by definition. Simple.  These 3 expressions are readily understood by most tequila consumers, and even if they do not know this, people are rarely confused.  You walk into a bar, you see tequila behind the bar, and at most, you see 3 bottles of the same brand, but even that is not at every bar.
Now let's talk about what happens with mezcal.  Some restaurants or bars will carry the full line of certain brands, so when you walk in, you may see 8 bottles of Del Maguey, 5 bottles of Pierde Almas, 3 bottles of Mezcal de Leyenda, 5 bottles of Fidencio, and so on.  Almost all of these are jovens made with different varieties of agave.  You may see espadin, tobala, madrecuixe, tobasiche, tepeztate, sierra negra, mexicano, americana, bicuishe, cuise and even pechuga (not a varietal but a different expression) and there are many more.

Take Pierde Almas, for example, they have 3 jovens (maybe more); an espadin, a tobala, and a do-ba-daan.  Believe me, I am not knocking their mezcal – it is good stuff and I like the multiple varietals, but the point is that I am perhaps the exception, not the mezcal-drinking rule.  I love to try all the varietals and contrast and compare them, but I am card carrying mezcal geek.
But when the progressive tequila drinker is looking for something new and he is confronted with 8 bottles of Del Maquey does he simply not pursue mezcal because he is intimidated by the options?  I don't know the answer but I could see some shying away due to the perceived complexity of mezcal.  This is certainly what my informed mezcal friend believes (the one who got me thinking about this post).
I think the counter-argument is that perhaps most people don't know about all this stuff and simply know they are drinking mezcal.  Just like many tequila drinkers may not know or appreciate the brand they are drinking or even the difference between a silver, repo, or anejo (yes, those sad people are out there).
To gain further insight, I posed this question to Matt Resler, resident mezcal expert and bar manager at Empellon in NYC.  He has the behind-the-bar perspective as he is pouring and educating people on mezcal on a daily basis.  While he probably had not considered this theory prior to my question, his initial thoughts were that the proliferation of varietals was NOT confusing the average drinker at his bar.  I really wish I could remember what else he said, but I was 2/3rds of the way through the all-mezcal cocktail that he had poured me, so the rest just kind of drifted away….yes, one cocktail.  All mezcal.  All awesome.
So I have two opposing opinions from two people who know a lot about mezcal.  What do I think (I have a PhD after all)?  I think they are both right (cop out!).  I don't think the drinker who wants to explore mezcal in a bar is intimidated to the point where they don't ask for mezcal or are not willing to try it.  But I also think, that until the mezcal category is established, that mezcal would possibly be better off if it followed the simple tequila formula of joven-reposado-anejo.  People like me wouldn't be as happy about such a limiting line-up, but it might make the story easier to follow.
Do you have an opinion?  Do you think the abundance of varietals creates confusion and stifles category growth?  Or is it the more the merrier, and more bottles on the shelf enhances mezcal awareness?
As always, please weigh in!  In the meantime, drink mezcal!