Here we go.  Strap on your agave nerd hat!  I have been working on this new piece for months.  I put up my first post on this topic in May, but I have learned more since then and this list is better.  Perfect?  No.  But better.  You see, it is a difficult topic to tackle.  Let's start with the mezcal regulators.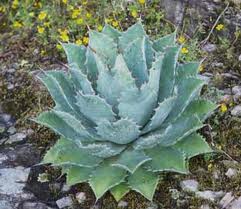 Mezcal had its first modernized set of government regulations, called NORMA in 1994.  A new NORMA was drawn up for mezcal in 1997 and revised in 2005.  Under the new laws, all mezcal production must be certified in order to sell or export it.  The NORMA lists only 5 of the common varieties of agave from which mezcal can be made, such as espadin and tobala.
However, the NORMA allows for other species of agave to be used to make mezcal.  This explains why the exact number of agave varieties that can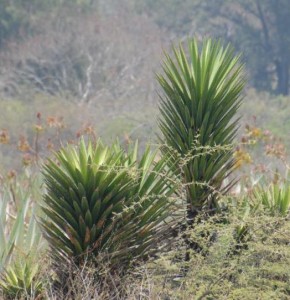 be used to make mezcal is a moving target.  I have seen 16, 23, 28 and 30.  Also, given that there are estimated to be upwards of 1,000 mezcal producers in 8 regulated states with over 200 known varieties of agave (though not all 200 have the sugar content to make mezcal), I would bet that mezcal has been made with more than 30 types of agave.  The vast majority of these producers are small palenques (essentially farms), so they use the agave that can be found right there.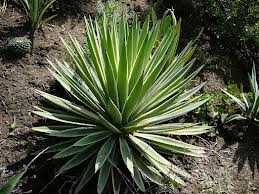 Every mezcal is different, like wine.  The agave matters as do so many other factors.  Mezcal is a culture.  It is of the land.  Passed down generation to generation.  Centuries old traditions.  The hills.  The palenques.  Isolated villages.  Traditions.  Passions.  Time.  Sun. Terroir. Tequila is made from one type of agave.  Mezcal, on the other hand can be made from many types of agave.  They are grown in different regions of Mexico with different climates, different elevations, different textures and tastes.  The mezcaleros use varied techniques in the production process, many that have been passed down for generations in their families.  They don't even know how long in many cases.  It's just what a young man learned from his father.  And his father before him.  And on down the line.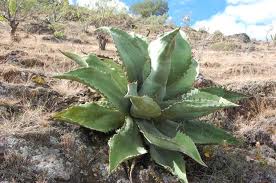 But it always starts with what agave is grown in the hills around you?  Is it espadin?  Tobala?  Barril?  Cupreata?  Where is the water from that is used in the distillation process?  A mountain stream?  A well? A river?  What wood do you use to line the roasting pits?  Mesquite?  Eucalyptus?  Oak?  Use what you have.  Live off your land.  Make great mezcal.  And many mezcals are great.  Widely varied for all the reasons above, but again, it starts with agave.  I am not sure anyone really knows how many different types of agave are used to make mezcal.  Is there an official list?  Certainly not.  NORMA rules?  No.  COMERCAM?  Nope.  So how do you know?  You don't.  Just one more thing to love about mezcal – all the answers are not necessarily there.  You can't master it.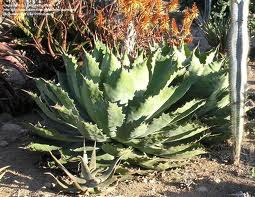 So I am stating upfront that this is not THE list.  It is my compilation after much inquiry, research, poking around, a tidbit here, a tidbit there.  You get the idea.  But what I do know is that I have not found a more complete list – not even close.  That is not saying that one does not exist.  And with certainty, some of you can help add to this list (and join the Mezcal PhD Wall of Fame – does not exist yet, but its coming!).  So join the conversation.  As Jerry Mcquire said:  "Help me…help you.  Help me, help you."How did I put this list together?  As you will see, most varieties, sub-varieties or sub-species are associated with specific brands.  However, in some cases, while I could not find a specific brand, I did find multiple references to the fact that mezcal is made with this type of agave.  In my list, it counts as a type of agave from which mezcal is made if I can find a brand or credible reference that says mezcal is made from the species, variety, sub-variety or sub-species.  For example, with the species Agave American L. variety Oaxacensis, I find 3 sub-varieties from which mezcal is made:  coyote, arroqueno, and sierra negra.
As my friend Judah Kuper discusses:
"Siete Misterios gets their mezcal from the Sola de Vega region. It's all "Olla de Barro". The interesting thing is when you ask the mezcaleros from Sola to point out an Agave Arroqueño and an Agave Coyote, they are completely different and don't appear to be of the same variety at all. Arroqueños are huge and have a much broader leaf."
(Judah, by the way, is bringing some new artisanal mezcals to the U.S. soon – check out Mezcal Vago)
The point is that some people would say that coyote is just another name for the more commonly known arroqueno (Agave American L. var Oaxacensis), but that is not true – they are distinct sub-varieties.  So they each get a place on my list.
I am confident there are errors here.  Likely errors are that I have double counted as there are multiple common names for the exact variety.  But again, as we say in New York, "If you see something, say something" so let me know if there is an error. 
So here is my list of 47 unique species, varieties, sub-varieties or sub-species of agave from which mezcal is made.  47?  Yeah, it feels too big to me too – reinforcing my view that mistakes have been made.  You will see that the numbering (to get to 47) is driven by the Sub-Variety or Sub-Species because each is a unique agave from which mezcal is made.
At any rate, I hope you find this useful and let me know your thoughts.  And of course, as always, drink mezcal!!
#
Agave Species
Sub-Variety or Sub-Species
Sample Brand
Reference
1
Agave

americana

L. var.

Oaxacensis

Maguey

de

Coyote

Siete

Misterios

2
Agave

americana

L. var.

Oaxacensis

Arroqueno

Del

Maguey

3
Agave

americana

L. var.

Oaxacensis

Sierra

Negra

Mezcalero

Release #4
4
Agave

americana

L. var.

Oaxacensis

Blanco

None known to me
Scorpion website
5
Agave

americana

Americano

, Serrano, or Mezcal
None known to me
Mezcal

de

Artes

6
Agave

potatorum

Tobala

Los

Natuales

7
Agave

karwinski

Madrecuixe

Fidencio

8
Agave

karwinski

Bicuishe

Mezcalero

Release #6
9
Agave

karwinski

Tobasiche

Wahaka

Ensemble
10
Agave

karwinski

Barril

Scorpion
11
Agave

karwinski

Tripon

Mezcal Real

Minero

12
Agave

karwinski

Largo
Mezcal Real

Minero

13
Agave

karwinski

Cirial

Mezcal Union

14
Agave

karwinski

Verde

Espiritu

Lauro

15
Agave

karwinski

Mexicano

o San Martin

Espiritu

Lauro

16
Agave

rhodacantha

Mexicana

Amarillo

Siete

Misterios

17
Agave

rhodacantha

Do

ba Daan

Pierde

Almes

18
Agave

rhodacantha

Cuixe

Mezcal El

Jolgoria

19
Agave

rhodacantha

Mexicano

Cuish

Mexicano

20
Agave

cupreata

None

Mezcales

de

Leyenda

21
Agave

angustifolia

Espadin

Most

mezcals

22
Agave

salmiana

subsp

crassispina

Salmiana

El

Tinieblo

23
Agave

salmiana

subsp

crassispina

Horse (

Caballo

)
El Koch
24
Agave

maximiliana

Lechuguilla

,

Manso

,

Tecolote

None known to me
Mezcal

de

Artes

25
Agave

univittata

Estoquillo

,

Mezortillo

None known to me
Mezcal

de

Artes

26
Agave

durangensis

Durangensis

Mezcales

de

Leyenda

27
Agave

durangensis

Cenizo

Mezcal El Mal

Pais

28
Agave

tequilana

Blue Agave
All tequilas + some

mezcals

29
Agave

inaequidens

Raicilla

Raicilla

yo Soy

Mexicano

30
Agave

marmorata

Tepeztate

El

Jolgoria

31
Agave

de

Lumbre

de

Lumbre

El Koch
Species Unclear
32
Agave

pasmo

Pasmo

Scorpion website
Species Unclear
33
Agave

pulque

Pulque

Scorpion website
Species Unclear
34
Agave

ciereago

Ciereago

Scorpion website
35
Agave

pasmo

y

cuelo

Pasmo

y

Cuela

Benesin

website
Species Unclear
36
Agave esperrima jacobi

Maguey

de

Cerro
NOM 70 &

Espiritu

website
37
Agave esperrima jacobi
Bruto o

Cenizo

NOM 70 &

Espiritu

website
38
Agave weberi cela

Maguey

de

mezcal
NOM 70 &

Espiritu

website
39
Agave lophanta

Estoquillo

,

Mezortillo

None known to me
Academic Paper
40
Agave funkiana
Henequen, Ixtle

de

Jaumave
None known to me
Academic Paper
41
Agave hookeri

Ixquitecatl, Mezcal Bravo

None known to me
Academic Paper
42
Agave kerchovei

Pasmo

, Jabali, cacalla, escobeta
None known to me
Academic Paper
43
Agave palmeri
mano largo, chino bermejo
None known to me
Academic Paper
44
Agave scabra
bruto,

de

carro, serrano
None known to me
Academic Paper
45
Agave seemanniana

Maguey

Chato
El Koch
46
Agave shrevei
Mahi totosa, bacanora, ceniza
None known to me
Academic Paper
47
Agave pelona
Verde Pelon
El Koch