Recently, I put up a post on why mezcal is happening now.  I started thinking about this again (well, OK, I am always thinking about this) as I saw yet another article where they described the recent popularity of mezcal as "Mezcal's Moment."  And I realized that this drives me crazy!  Just Google "Mezcal's Moment" and see how many misguided articles pop up!
"Mezcal's Moment" aggravates me.  Bothers me.  Annoys me.  It's not gross like the guy I recently saw clipping his nails on the subway, but just simply wrong.  You may ask why I am up in arms over this when this whole blog is about celebrating mezcal??  Well, it is because "a moment" suggests a temporary condition.  Mezcal is not a temporary condition!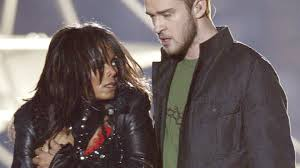 A moment suggests something fleeting.  A fad.  Something that you see, then *poof*, it is gone.  Like Janet Jackson's wardrobe malfunction.  Now THAT was a moment.  Unfortunately not all moments are that good, and in the spirits world, you certainly don't want to be a moment.  You want longevity. So when I see people discussing "mezcal's moment", I know they don't get it.  Mezcal is not Sketchers Shape-ups, Snuggies, pet rocks, or mood rings.  It is a black cocktail dress.  A martini (not the apple kind).  A '57 Porsche.  I know not everyone has figured it out yet, but mezcal is here to stay.  Yes, mezcal is happening now, but it is not a moment.  Premium tequila started happening in the mid-90's and is still going on.  Single malt scotches began around the same time and they too are going strong.  And you don't hear people saying they are having "a moment".  My point is that you may have had people saying that tequila was having its moment in 1997, and they would have been wrong!  Wrong because it was not a moment, but an enduring trend driven by a cultural rediscovery of tequila within Mexico and the export of premium and exceptional products out of Mexico.  The products were, and are, good, so the "moment" carried on.  That is EXACTLY what you will see with mezcal.
Mezcal has tremendous depth and passion.  It has historical and cultural significance.  And most of all, it is an extremely high quality product.  Fads, or things that exhibit "a moment", have none of those characteristics.
While I take issue with writers saying that mezcal is having a moment, I am happy, on the other hand, that they are recognizing that mezcal is emerging.  And perhaps some of these authors are suggesting that mezcal is breaking through, and this is the "moment" that it is happening – though I cannot say I have seen it couched that way.  But the fact that many relatively uninformed media types are writing about mezcal is a good thing, even if they are mischaracterizing or misinterpreting what is happening with mezcal.
In summary, I will try not to get too worked up about writers calling mezcal a moment because I know they are simply wrong.  I also acknowledge that they may simply be drawn to the alliteration of "mezcal moment" and mean nothing untoward about its possible staying power, or perhaps I am taking their turn of phrase too literally.  But I also want them and everyone else to understand that mezcal is here to stay, and it is not a moment.  It's a movement.  Check back with me in 10 years and you will see!  In the meantime, drink mezcal…