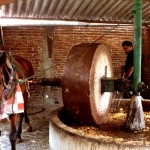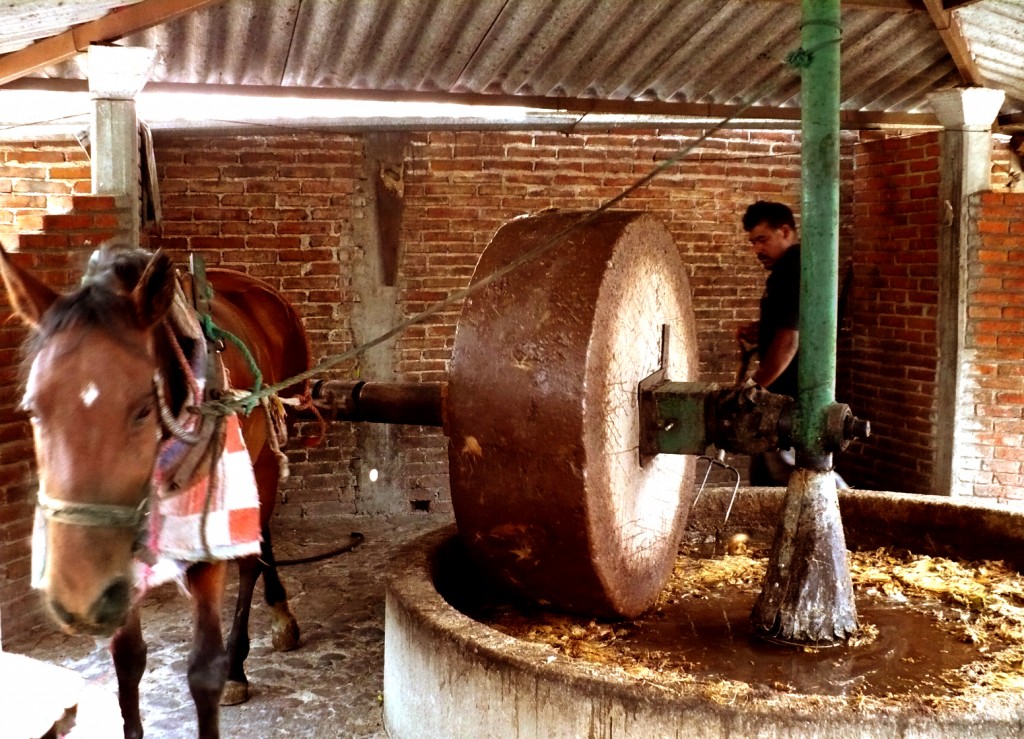 Many people in and around the mezcal world know that "change is a comin'" to the Norma Oficial Mexicana NOM-070-SCFI-1994, which is the law that governs the application of Mezcals' Denomination of Origin – the rules and regulations of mezcal production, certification, classification, regions, labeling and everything else.  The law was passed in 1994, and while it set mezcal on a path to legitimization, it was controversial from the start.
One main point of consternation was that this law closely mirrored the tequila NOM, and many producers and stakeholders recognized from the beginning that this was a poor place to start given that mezcal is different (and way better!) from tequila in so many fundamental ways.  But it was a starting point, and I would argue that, while flawed, mezcal has benefitted tremendously from regulation.
The mezcal world is different from where it was in 1994.  For example, I recently met someone who had actually heard of it!  Wahoo!  We are making progress and the industry is energizing in the right direction to create a mezcal regulatory framework that is separate and distinct from tequila, while also recognizing the unique characteristics and history of mezcal.
With that quick backdrop, the other night I attended a small gathering (maybe 15 people) at Salon Hecho where Juan Lozoya, the secretary of COMERCAM (now CRM) was going to discuss the proposed changes to the NOM.  But Juan's flight was delayed so Danny Mena, owner of Salon Hecho as well the fine brand Mezcales de Leyenda, opted to pinch hit for Juan.  Danny has been very involved with the process and is well-versed on the proposed new NOM.  He gave an excellent presentation and also noted comments from the audience of brand owners, importers, distributors, bartenders, and store owners, among others.
I will start with the proposed 3 new Categories for mezcal as these are the most important pieces to the new NOM.  Keep in mind, today we just have one general category called Mezcal, which captures everything from industrial mezcals to small batch mezcals made in rural communities.  In the current law and with this new proposal, a producer will still have to go through the certification process to put "mezcal" on the label, but now there will be 3 categories of mezcal.  Here are the proposed Categories with the specifically allowed production techniques for each Category:
| | | | | |
| --- | --- | --- | --- | --- |
| Three New Categories | Cooking | Grinding | Fermentation | Distillation |
| Mezcal | Pit ovens, elevated stone ovens, and autoclaves – diffuser use under review | Tahona, Chilean or Egyptian mill, trapiche, shredder or series of mills | Wood, masonry or stainless steel tanks | Stills, continuous stills, columns stills made of copper or steel |
| Artisanal Mezcal | Pit ovens or elevated stone ovens | Tahona, Chilean or Egyptian mill, mallets, trapiche, or shredder | Wood, clay or masonry tanks, animal skins, hollows in stone, earth or tree trunks, and process may use maguey fibers | Direct fire on copper stills or clay pots and coils made of clay, wood, copper, or stainless steel, and process may include maguey fibers |
| Ancestral Mezcal | Pit ovens only | Tahona, Chilean or Egyptian mill, or mallets | Wood, clay or masonry tanks, animal skins, hollows in stone, earth or tree trunks, and process must use maguey fibers | Direct fire on clay pots and coils made clay or wood, and process must include maguey fibers |
In short, the key points are:
"Mezcal" Category: you can use autoclaves (pressure cookers), shredders, stainless steel fermentation, and column still distillation. This basically allows industrial production to continue for unnamed brands (that begin with the last letter of the alphabet).  One key point is that a diffuser can no longer be used in this Category (or any other) for mezcal production.
"Artisanal Mezcal" Category: no autoclaves, shredders still OK, no stainless steel fermentation, but single batch distillation only in clay pots or copper stills.
"Ancestral Mezcal" Category: pit ovens only, no shredders, no stainless steel fermentation and must use maguey fibers, and only clay pot distillation where maguey fibers must be used.
So what does this all mean? Well, the industrial boys fought hard to protect their investments in industrial processes, and they had some success.  The ability to use diffusers is still desired by the industrial producers, and there are conflicting views as to whether they will be allowed to or not.  Though their use is unlikely to be allowed in the current way, under one proposal diffusers may still be allowed if the agave is cooked first.  Others have said they should not be allowed at all.  Something to keep an eye.
Either, some amount of industrial production is likely to persist in mezcal.  They can still call it "Mezcal" despite significant opposition and the push for an "Industrial" Category (which did not happen). The only meaningful and practical difference between Artisanal and Ancestral is that Ancestral must use clay pot stills. In today's reality, most of the premium mezcals that you drink and read about here, are Artisanal under this definition and they use the same process as Ancestral except most distill in copper stills.
Assuming these changes actually go through, Artisanal Mezcal labels will dominate the U.S. market because these are the premium mezcals that are already here. Ancestral Mezcal will be less frequent though some producers may invest in this type of production because they can likely command a premium price. The investment is really one of time because clay pots are not expensive, but the batches are small so the production process is longer. And the brands that currently are somewhat or completely industrialized will have the simple Mezcal label.  Will the average consumer actually know the difference? I doubt it. That's why I struggle with the whole thing. The mezcal geeks (present company included) understand all this, but does it help the mezcal category? The understanding of what mezcal is? I'm not so sure.
I think the motivation was largely around protecting the old ways of production – techniques handed down from generation to generation. Keeping mezcal pure. Small batch. Hand crafted. But is this defeated by having a "Mezcal" category that allows for autoclaves, stainless steel fermentation tanks, and column stills? It may be. Because I don't think the average consumer will really appreciate the differences, or notice the labeling, between these categories – they simply look for "Mezcal" on the label. Of course, I hope I am wrong.
This stuff has been, and is being, debated by sharper agave minds than mine, but despite my misgivings, it is a step in the right direction for mezcal. We are not going backward here. And I know the premium brands, producers and mezcal aficionados will work hard to educate the influencers on the front lines (the bartenders, store owners, media, etc), so maybe it will work more than I expect. But either way, while not perfect, this is a good move for mezcal.  And I stress, this proposal is not fully baked and is likely to undergo further revisions.
Let me touch on a few other points in the proposed regs: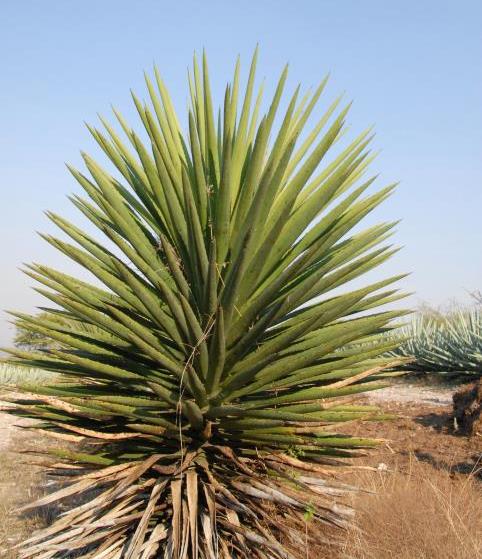 They have defined Mezcal as: " Mexican alcoholic beverage, 100% maguey, obtained by means of the distillation of juices fermented with Mexican yeasts, whether spontaneous or cultivated, and juices that have been extracted from the mature cooked heads of magueys harvested within the territory included in the Denomination of Origin, Mezcal."
This definition eliminates the Type I (100% agave) and Type II (80% agave) distinctions that were in the original law. Now mezcal must be 100% agave.  This is practical as well because the Type II category was little used.
Any species of agave can be used as long as it was grown in the Denomination of Origin areas.  This is great because it recognizes that mezcal can be made with any type of agave which has enough sugars to produce alcohol.
Now there are four Classes of mezcal: White, Matured in Glass, Reposado, and Anejo. So it appears the term "joven" is replaced by "white", or blanco. And Matured in Glass is a new class though it is not very common.
Mezcal can be flavored with additives of up to 5% of volume including; insects, fruit, herbs, honey, coloring agents (hmmm..), and meat, among others.
Mezcal can be distilled with similar additives – thus allowing for pechugas and creativity.
ABV must be from 36% to 55%. Same as the current NOM.
Label must include the Category, the Class, the species of agave, and length of aging, among other things. Previously the agave species was not required.
Export in bulk form is prohibited. So you cannot bottle in the U.S. for example as tequila permits.
There are more details in the proposal, but I think these are the most relevant.  Something else that is surprising is that they think this law could be enacted in the first half of 2015!  That would be impressive, but I'll take the over.
There were some other interesting points that I took away from the presentation:
COMERCAM has changed their name to CRM, Consejo Regulador del Mezcal. And oh man, I just wrote a 200 page book on mezcal that uses the term "COMERCAM" about 50 times! But I get it – they are conforming the naming convention of the regulator with the tequila regulatory body, Consejo Regulador del Tequila, or CRT. (This is a bit of irony in that they are trying hard to move away from tequila, yet at the same time changing the name to look like tequila!).
CRM is doing some internal streamlining to ease the pain of certification for producers – they are trying to make it easier and to eliminate some of the red tape.
CRM's goal is for mezcal to be the premium white spirit in the world. Lofty goals indeed when you consider that tequila outsells mezcal by more than 100 to 1. Not to mention rum and vodka. But over 20+ years, maybe the cream will rise to the top.  I am the eternal mezcal optimist!
Interestingly, Danny made the point that the growing regions of mezcal are about 5 times larger than that of tequila and even larger still than other denomination of origin regions like Cognac, for example. Again, over the long term, if utilized thoughtfully, the land resource for mezcal suggests the potential for becoming the premier premium spirit.
Clayton Szczech, from Experience Mezcal, has been following this closely and is providing a great service to the mezcal community by keeping us informed.  Some of this article is pulled from his work.  You can read more on his blog if you are interested.  So thank you Clayton.
All in all, it was an informative meeting, and as I expressed earlier, this proposal is a step forward for mezcal. Will this legislation be the lynchpin that propels mezcal to new heights? Your guess is as good as mine, so while we all contemplate, let's simply drink mezcal! Happy Holidays everyone.
P.S.  I am back in Oaxaca in mid-January – hope to see you there!