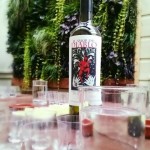 Over the past few months I have been trading emails with Rachel Glueck.  She and her husband are living the dream – granted it is not a well-funded dream, but a dream nevertheless.  So I am trying to help them out a bit.  A friend in need is a friend in need of mezcal (and maybe a little cash in this case).  Rachel and her husband Noel, are traveling Mexico in search of brilliant, ultra-small batch and undiscovered mezcals with the goal to start importing some of these under their own label, El Amor del Diablo Mezcal (translated as "The Devil's Love").  But I am ahead of myself.  Who are Rachel and Noel?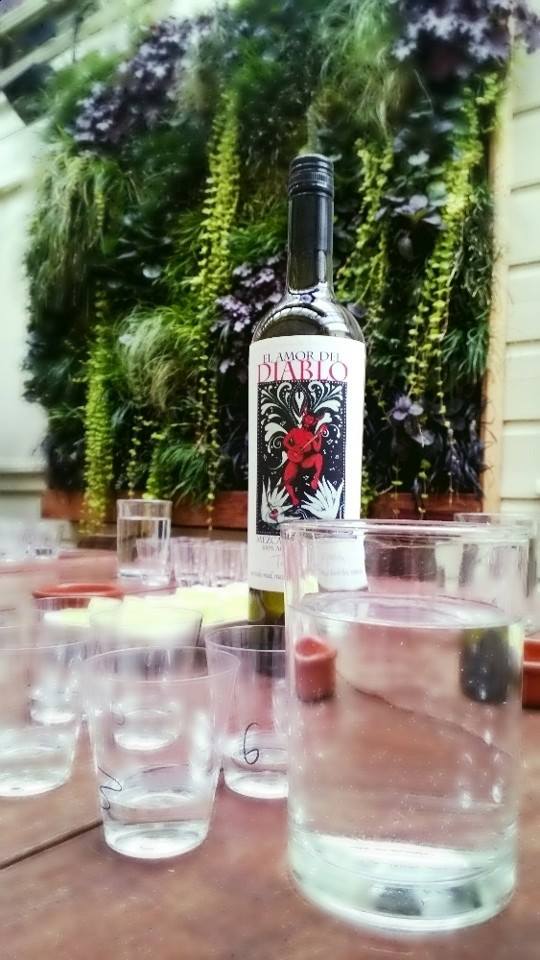 Their story is an old but familiar tale:  Boy is Tezcatlipoca dancer.  Girl sails the Caribbean in homemade boat.   Girl meets boy at Aztec sweat lodge.  Boy and girl do mezcal body shots. Girl and boy fall in love.  Common but classic.
So what are these love birds doing?  Well, Noel has mezcal blood running through his veins as both his father and grandfather were mezcaleros.  And Rachel, well as far as I can tell, she is up for anything.  So they are starting a brand and to do so they are crowd funding their research and start-up expenses.  They are focused on supporting mezcaleros who only produce small-batch mezcals and value sustainability.  I have no doubt that they are uncovering hidden gems deep in the heart of Mexico.
There are hundreds, if not thousands, of small batch producers in Mexico who have been making mezcal for generations.  They have great pride in their products yet have little ability to sell their fine mezcals beyond their immediate communities.  This is where El Amor Diablo comes in.  They cannot help them all, but even if they help a few, that is a worthy cause, and we as consumers will be happy they have made their way to the U.S.
I give Rachel and Noel a ton of credit for their passion, resourcefulness and entrepreneurial spirit.  They are really doing this on a shoestring – in fact, more like a tiny little piece of thread.  They are traveling light, sleeping under the stars, eating ramen, and generally using their limited funds very wisely.
If you are inspired at all and want to contribute you can do that HERE.  I did.  And they have some really cool swag as well depending on the level of support you provide.  Contributions start as low as $10.  Me?  I favor the $125 contribution because you get a whole host of items including the amazing book Holy Smoke! It's Mezcal!. Oh yeah I remember now, I wrote that!
So that is about it.  It is a cool story and they are nice people trying to do something to help small producers.  And I know any support you provide them will be greatly appreciated!  In the meantime, drink mezcal!
P.S.  I almost entitled this post "Save Rachel's Purse!"  They are so frugal (to their credit) that Rachel is trying to sell her purse for about $200 to pay for the registration of their business name.  We cannot let that happen.  God save the purse!