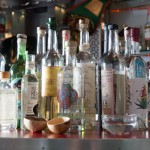 Over a year ago I published the Mezcal Starter Kit, which was intended to be a resource for people who are just beginning their heroic journey into the world of mezcal.  So I focused on bottles that started at about $30 and did not list anything beyond $70 a bottle.  As that post has been digested (perhaps ingested) over the past year, I frequently get emails from people asking "What's next?"  (more mezcal for sure!).  These readers have tried a few of these starter bottles and now are looking for something more exotic and potentially more expensive.
Readers want to know about silvestres (wild agave varietals), aged mezcals, pechugas, and other premium selections.  "Are they good?"  "Should I buy them?"  "Do I have to go to Oaxaca to get them?"  "Did someone really invent a goldfish walker?"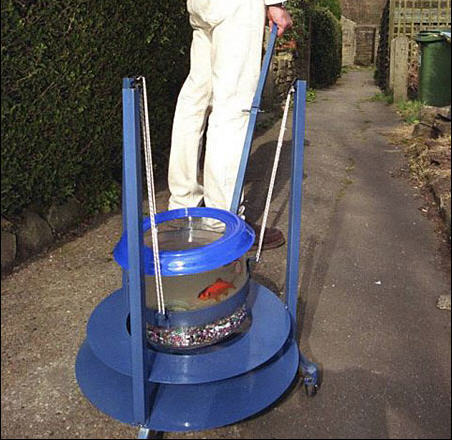 So this post is a look at some amazing mezcals, that are available in the U.S., without regard to price.  Yes, many of these are in excess of $100 or more a bottle.  I have often said that with mezcal, you generally get what you pay for.  So if they are on this list, and they are pricey, I doubt you will be disappointed.  Also, many people will readily buy a $100 bottle of wine and it will be gone in a few hours.  But if you purchase one of these brilliant mezcals, you might be enjoying it for the next few months or longer.  If you drink it like wine, you probably need professional help!
However, you don't always have to shell out $100 to get a great mezcal.  There are many many in the $50-$100 range that are fantastic – I included many of those as well (and by the way, not that $50-$100 for a bottle of booze is a bargain – but remember this is the Premium Edition!).
Why are some of these mezcals so expensive?  First, in general, mezcal is not an inexpensive spirit because it is hand-crafted, small batch, and labor intensive.  There are no large column stills, industrial-sized ovens, or factory workers.  An exceptional artisanal mezcal is produced at a small distillery, or palenque, and is essentially produced in a fashion that has been unchanged over several centuries.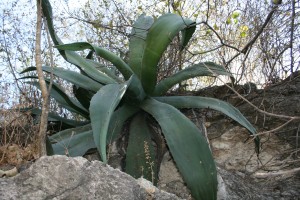 Second, many of these mezcals are made from rare, wild agaves that are extremely limited in supply, difficult to find and harvest, and can take twenty plus years to mature.  I snapped a shot of this wild tepeztate shown here in the cliffs outside Santiago Matatlan – a tepeztate can take thirty plus years to mature!
Third, when you move to aged mezcals, there are additional costs for the barrels, storage, and loss due to evaporation – the angel's share, as you may know.
So yes, mezcals can be expensive.  But again, if you can afford it, you will not be disappointed!
So where do I begin?  So many great mezcals  – what order should I put these in?  Can I possibly rank them by my favorites?  Not a chance – all amazing.  By bottle height? ("How do you measure yourself against other golfers?")?  Price?  That is not the goal of this exercise.  So what order have I listed these in?  Good ole boring alphabetical order.  Not very creative but effective nevertheless.  At any rate, you cannot go wrong with any of these…..here we go…..
Now there are many things left unsaid, or bottles not listed, because they cannot be currently found in the U.S. or for other reasons.  For example, I love Real Minero but you cannot get that fine ensemble anywhere right now.  They sell many varietals in Mexico, but they are not to be found north of the border.  And there are many like that.  Also, for certain brands like El Jolgorio, Del Maguey, Pierde Almas, or Vago for example, I readily could have included all or most of their whole line – yes they are that good.  But I did not want to overload the list with a few brands.
What else?  Well, I can't find much of Siete Misterios in the U.S. anymore (other than their Doba-Yej and Tobala), though they tell me on Twitter that they are shipping their Barrill to the U.S. soon.  Also, I am looking forward to the rumored arrival of special offerings from Mezcaloteca, Rey Campero, and Mezcal Koch, but they are not here yet.
At any rate, this is more than enough to get you going if you are searching for your next great mezcal.  Nothing on this list will disappoint you.  Are some better than others?  Well, it is really a matter or palate and opinion – not better or worse when you are playing at this level.  For example, I did not put an Agave cupreata on this list because they are not my favorite, though I know many mezcal lovers who disagree.  So you have to find what you like and even then it is likely to vary on the day you are drinking it, the food you are drinking it with, and the company you are keeping at the time.  It all matters.  And it is fun to keep trying the broad range of mezcals to be had.  I am sure you are doing just that!
And as you have probably figured out, I do most of my mezcal buying online so I have listed where you can find these bottles.  These are the places that I have found to have the best selection – though it is usually best to shop around between them to find the best price.
Finally, if you are a brand owner, representative, importer, fellow blogger (my amigos at Mezcalistas?) or other and think I have missed something important here, please let me know.  I have omniscient-like powers of revision!  In the interim, drink mezcal!!