I always keep a running mental list of all the mezcals I taste and read about that are made with magueys other than the agave espadin (which accounts for about 90% of mezcal production).  For years, really the only one I would see beyond espadin, was the Del Maguey Tobala.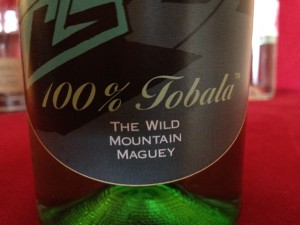 However, in the last few years, I have started to see other agave varieties pop up in mezcal such as madrecuixe and tepeztate.  But I keep hearing there are about 30 varieties of agave that can make mezcal, so first I started wondering where they all are hiding (perhaps with the Knicks offense?), and then I wanted to know precisely which agaves can be used to make mezcal.
So let's first tackle the varieties question.  This should be a simple exercise. I mean, am I trying to oust protesters from Zuccotti Park?  No.  I just want to find an answer to a seemingly simple question.  So, of course, I know I can just look it up on the Internet. I search "Varieties of agave that make mezcal", hit search, and presto!  But alas, it is not that easy.  Lots of results, few hard facts, and no obvious list.
The problem is that there does not seem to be a comprehensive list anywhere of the agave varieties that are used to make mezcal.  But there is an important fact that can be found in the NORMA rules that allow for essentially an expanding list of agaves that can be used to make mezcal.
Mezcal had its first modernized set of government regulations, called NORMA in 1994.  A new NORMA was drawn up for mezcal in 1997 and revised in 2005.  Under the new laws, all mezcal production must be certified in order to sell or export it.  The NORMA lists only 5 of the common varieties of agave from which mezcal can be made, such as espadin and tobala.
However, the NORMA allows for other species of agave to be used to make mezcal: "Other agaves, provided that they are not used as the primary material in other governmental Denominations of Origin."  Ah ha!  This explains why the exact number of agave varieties that can be used to make mezcal is a moving target.  I have seen 16, 23, 28 and 30.  Also, given that there are estimated to be upwards of 1,000 mezcal producers in 7 regulated states with over 200 known varieties of agave, I would bet that mezcal has been made with more than 30 types of agave.  The vast majority of these producers are small palenques (essentially farms), so they use the agave that can be found right there.
That said, now I feel better knowing that the list continues to evolve, and it is not one set number.  So I keep digging. But it is surprisingly complex.  This is a confusing topic.  I am researching.  I am Google-ing.  My head is swimming with botanistic (is this a word?) terms such as variety, kingdom, family, genus, species, order, division.  Oh why was I texting so much during 10th grade biology?  Wait a minute, we barely had calculators back then, and my wife could not even conceive of buying shoes online back then!  But certainly, a degree in botany would be a plus right now.  Also, depending on the source, the agave names may be in Latin, English, Spanish, or ebonics!
I keep looking.  I see many varieties that keep popping up on multiple lists.  Then, I find one list (source unclear) which purports to be the list of magueys used in mezcal production, and it lists 31 varieties.  I start using this as my base and I cross reference this against other more limited lists that I find.  So I add a few, subtract a few and I am left with a compilation of 34 agave species on my list.  And it feels right to me given that mezcal can be made from any agave native to the region as long as that agave is not used "as the primary material in other governmental Denominations of Origin".  So for example, you will not see the Blue Agave (agave tequilana Weber var. azul) on this list because it is the primary material in tequila of course, which has a Denomination of Origin ("DO").  (confession:  I am confused on this point because on Ian Chadwick's site, he says that the blue agave can be used to make mezcal, though that clearly violates the above rule – and his site seems to be rarely wrong).  But that all said, it would seem that mezcal can be made from almost any agave native to the states that have the DO.  At any rate, the more I dig, the more I want to know, so I will continue to investigate.  But for now, here is my list:
| | | | |
| --- | --- | --- | --- |
| # | Common Name | Agave Species | Seen in These Brands or States |
| 1 | A'hl mai | Maximiliana | None known |
| 2 | Ancho, Bravo, Papalote | Cupreata | Mezcales de Leyenda |
| 3 | Arroqueno | Americana | Hearsay says several brands |
| 4 | Barril | Barril | None known |
| 5 | Caballo | Caballo | Mezcal Yuu Baal |
| 6 | Cenizo o Mezcalero | Durangensis | Mezcal El Mal Pais |
| 7 | Chato | Seemanniana Jacobi | Mezcal Yuu Baal |
| 8 | Chino Verde | Chino | None known |
| 9 | Cimarron, Mezcalero, Manzo | Salmiano | None known |
| 10 | Cincoanero | Angustifolia | None known |
| 11 | Cirial o Cuishe | Karwinski | Espíritu Lauro |
| 12 | Coyote | Americana | None known |
| 13 | Cuishito | Cuishito | None known |
| 14 | Campo | Campo | None known |
| 15 | Lumbre | Lumbre | None known |
| 16 | Espadin | Angustifolia | 90% of Mezcals |
| 17 | Espadin Silvestre (wild version) | Angustifolia | None known |
| 18 | Cerro, Bruto, Cenizo | Inaequidens | Made in State of Michoacan |
| 19 | Jabali | Convallis Trel. | None known |
| 20 | Madrecuixe | Madrecuixe | Fidencio, Pierde Almas |
| 21 | Maguey de Mezcal | Weberi Cela | None Known |
| 22 | Maguey Mezcalero | Agave Salmiana Ot. |   |
| 23 | Do-ba-daan (Mexicano) | Rhodacantha Trel. | Pierde Almes |
| 24 | Mexicano Pence Angosta | Mexicano | None known |
| 25 | Mexicano Penca Larga | Mexicano | None known |
| 26 | Mexicano sin Espinas | Angustifolia | None known |
| 27 | Pelon Verde | Angustifolia | Mezcal Yuu Baal |
| 28 | Salmiano | Salmiano | None known |
| 29 | San Martin | Karwinski | None known |
| 30 | Sierra Negra | Americana L. var | Mezcalero |
| 31 | Tepeztate | Marmorata Roezl | Mezcalero |
| 32 | Tequilana | Tequiliana | None known |
| 33 | Tobala (Amarilidáceas) | Potatorum | Del Maguey, Wahaka |
| 34 | Tobasiche | Tobasiche | Mezcalero |
Now I have done the best that I can, but I am certain this contains errors.  It's not me, I promise (well, maybe it is me, but I would need more than a Mezcal PhD to fix it).  For a peak at the complexity of this issue check out all the species of agave on Wikipedia.  This is further complicated because mezcal has been around for about 500 years and I am fairly confident that the genus, species, and variety issues weren't really worked out back then.  So people use the historical names, common names, and slang, and these things are in the common lexicon of mezcals and therefore that's what they put on the bottle.
You see in the above table that there are many varieties of agave where I am unaware of a brand that has used this agave to produce mezcal.  I am confident that if you showed this list to knowledgeable mezcal producers, owners, and aficionados in Oaxaca (and the other mezcal producing states) that many more of these agaves would have known brands associated with them.  But speaking for what I see in the U.S., I doubt I have missed many, though perhaps a few.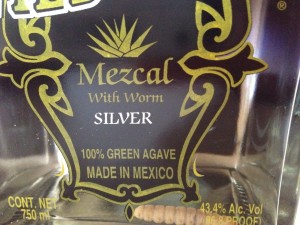 Oh yeah.  One variety of agave that I did not mention is the famed green agave.  Why this egregious oversight?  Because there is no such thing you moron! (not you, but you know who, because he created this god-awful mezcal).
Back on point, one other thing I should mention which I see frequently on labels or in mezcal articles, is the term "silvestre", which simply means "wild".  These agaves typically grow in the wild (though some are now being cultivated).  Agaves like tobala, madracuixe, and tepeztate are all wild, among others.  So "silvestre" is a generic term you will often hear people using when discussing special or unique bottlings of mezcal.
So that about wraps up this looooonnnnggg post.  Though I spent a lot of time on it, I know it is not perfect so if you have corrections, please send them my way.  Also, there is a guy named Gentry who wrote the book on agave species.  You can buy it on Amazon, though it is definitely academic in nature.  Anyway, if you can add anything to my first cut at this list, please let me know.  In the meantime, drink mezcal from any agave you can find!
(Note:  Credit to Ian Chadwick's The Blue Agave Forum for the NORMA facts, among others)